Demonstration @ Crowborough Flower Club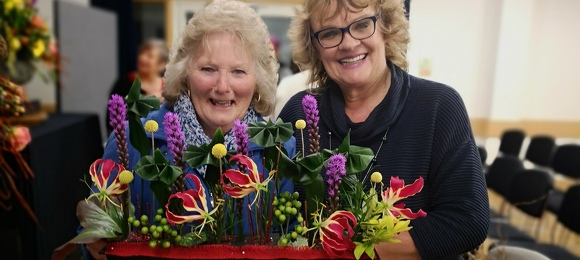 What a fantastic time I had tonight at Crowborough Flower Club to a large crowd of 72 floral enthusiasts.
Taking them along my 'Wood U Believe It!' floral journey was magical and being able to chat and interact with them was very special indeed.
I do so love raffle time when my designs find favour with the audience and I have to say the beaming smile on Phyllis' face when she walked away with her prize was, well let's face it, prize less!!
Oh I do love my job 🍀🌿🌼💐🌹🌸👍😁🌺🤗