European Floral Art Workshop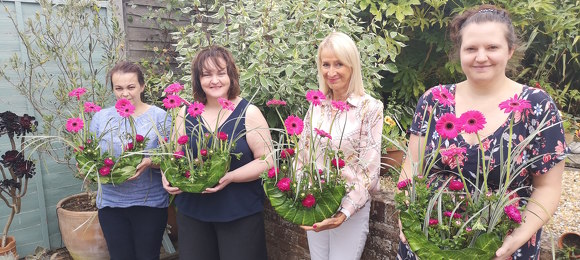 On a summer's day which proved to be the windiest in the UK for many a year with gusts up to 55 miles per hour, I opened up my home and invited Tracy, Anna, Jan and Sam to spend a good few hours creating some designs inspired by Iochim Erema and Moniek Vanden Berghe.
It was very lovely to say thank you for their support over the last few years and to simply have a relaxing session getting stuck in.
Flower arranging is such a wonderful relaxing hobby and I am very lucky to be able to share my passion with likeminded folk; and the designs they created were truly brilliant. Very well done ladies.
Normal sessions resume in September and I am already looking forward to sharing new ideas with everyone then...