Lesson One; Varndean Adult Education (Spring 2019 term)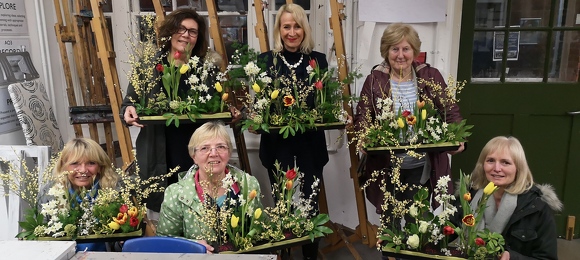 Always excited to be back at Varndean Adult Education with a new group of floral enthusiasts for another five week 'Flower Arranging for All' course.
For this first lesson I got my ladies - Jan, Linda, Margaret, Sandy, Shelagh and Sue - to tackle a tricky parallel line design, and I was so chuffed and delighted when they pulled this off with such aplomb and produced some wonderful spring like designs.
Very much looking forward to sharing more designs with them over the coming weeks...