Lesson Two; Varndean Adult Education (spring 2019 term)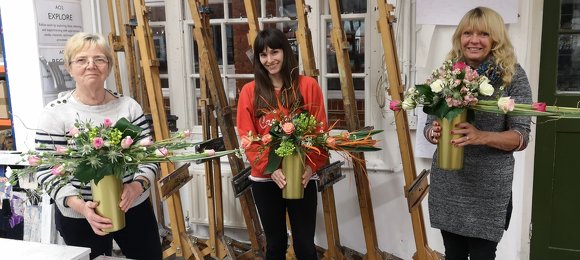 Week 2 and time to tackle a contemporary horizontal floral arrangement.
Using readily available supermarket flowers and unusual foliages Shelagh, new student Kelsey, Sandy, Margaret and Jan created fabulous centrepieces to be truly proud of.
Such a joy to teach them new styles each week just so sorry that Linda and Sue missed this particular session...
Roll on next week!
🌼🌿🌹🍀🌸😁🤗