Mother's Day Workshop @ Deans Place Hotel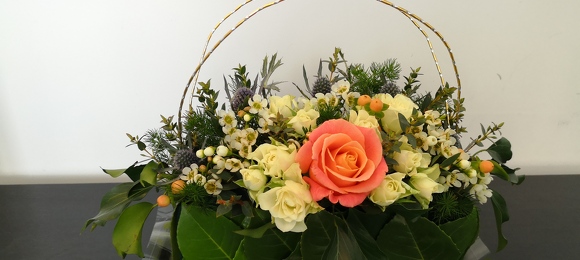 Once again, I was delighted to run a Mother's Day Workshop at this lovely hotel in Alfriston.
Beryl, Bo, Charisse, Faye, Hilary, Kirsti, Sandy and Sophie turned up at 11 o'clock sharp for their two hour session and I set them to work creating a floral handbag to be seriously proud of.
Working with a medley of foliages as well as roses, wax flowers and hypericum berries their individual designs soon took shape.
And when the workshop was over we all retired to the restaurant for a most delicious cream tea; in fact my glutenfree option even featured a delicious cake with rose petal garnish. How very thoughtful of the chef!!
This was mindfulness at its best and the beaming smiles of my floral enthusiasts spoke volumes. What a lovely job I have... 🌹👌💖👍