Sue Tausig at Steyning Flower Club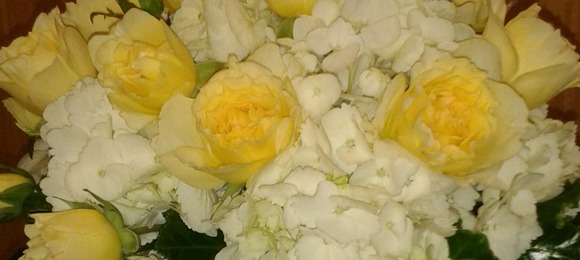 The guest demonstrator for this particular month was Sue Tausig and her demonstration was entitled "Magical Musical Moments".
She created a total of six designs and after each one was completed, we had to guess which musical it came from. Those she covered included Oliver!, Mamma Mia, Sound of Music, Billy Elliot, The Lion King and Singing in the Rain. Once we had guessed correctly, she played a piece of music from each one.
The photo shows the porridge in her Oliver! design.