1-2-1 Workshop with Jan (once again!)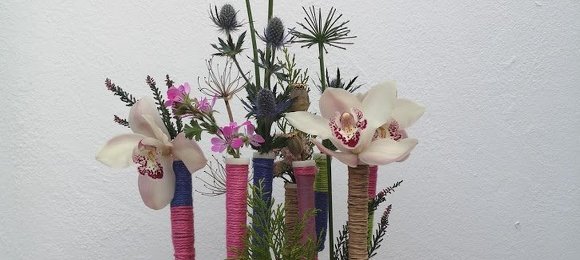 This afternoon, Jan came along to my sheltered patio to get stuck in creating a foam free design. She meticulously worked on her test tubes to create a fantastic centrepiece and was utterly delighted with all the time and effort it took.
Cymbidium orchids gave the whole design a super exotic feel.