1-2-1 Workshop with Jan (once again, again!)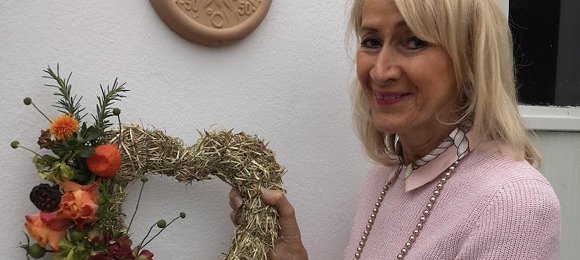 Another indoor session, with mask and visor as and when required, as the temperature outside wasn't too balmy!
Jan created a gorgeous hay heart, filling it with a medley of autumnal hues, and as she liked it so much she's decided to display it inside her Brighton lounge instead of on the front door...
And why ever not, eh...