1-2-1 Workshop with Jan (yet again!)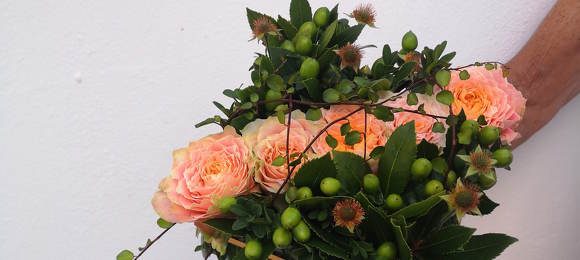 Jan came along for yet another session on my Hove patio and this time it was the turn of an unusual European style bouquet.
Not easy to keep to the shape but I need not have worried; she carried it off with aplomb.
I love teaching new styles and finding that my Floranina belles really like to stretch themselves is the icing on the cake...