Amazing Aspidistra Workshop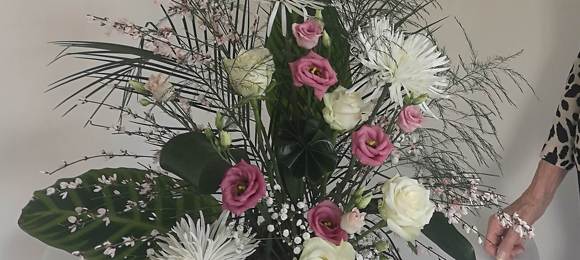 Jan and Sam came along to create beautiful pedestal arrangements in pinks and creams which also featured several manipulated Aspidistra leaves.
It was a slightly worrying session as the Coronavirus epidemic appears to be coming closer and closer to our homes and we were wondering when next we would meet again... but, we tried to stay upbeat and we allowed the gorgeous flowers to give us some much needed holistic healing.
Who knows what the future holds but we have wonderful floral memories to draw comfort from and in due course we know that we will be able to be together again, designing and creating floral magic...
Meanwhile we are all going to stay safe, stay healthy and keep washing our hands...