April Zoom Course; Lesson 1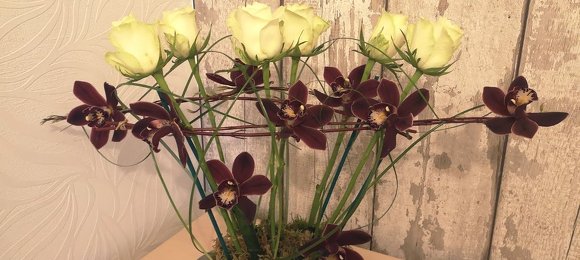 So lovely to see some of my regular floral enthusiasts again for a new four week course.
Tonight my learners were tasked with creating a rather tricky fan shaped arrangement but Jan, Janice, Kelsy, Linda, Nora, Rosemary and Sam rose to the task and created some fabulous designs.
As if the fan shape wasn't tricky enough it was also their first time working with the 100% biodegradable Agra Wool which too had some challenges to offer!