Arundel Tulip Festival 2021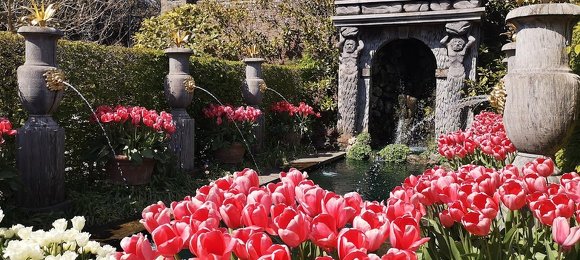 During the month of April, the gardens at Arundel Castle are decorated with swatches of colour when more than 120,000 tulips in 130 varieties burst into bloom and look simply incredible.
I visited this festival for the first time in 2019 and following such a long period of lockdowns etc. during last year and into this year too, it was rather novel to actually be able to book tickets and go on an outing!
Despite this early spring having been rather chilly, the tulips were in full bloom and the colours were just stunning; total soul food walking around the grounds enjoying this special spring time spectacle!
And after numerous days of bracing, chilly winds, it was an extra bonus that the day we went it was calm and sunny!