Contemporary Festive Table Centre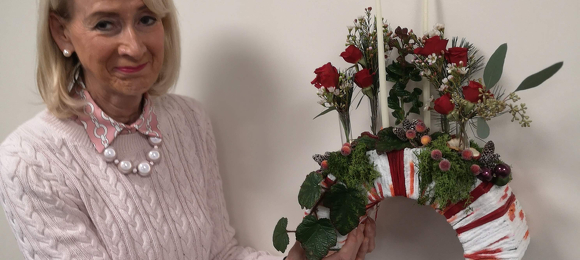 Today, Anna, Jan, Kitty, Sam, Tracey and Wendy worked very hard to create an unusual festive bridge design featuring slim German candles to give that extra festive touch.
The Rosa 'Mirabel' is such a wonderful spray rose to give a Christmassy feel and the extra special wool I recently sourced, really makes the whole design come together.
So proud of my girls who come back time and time again to join in some floral fun!