Demonstrating is such fun!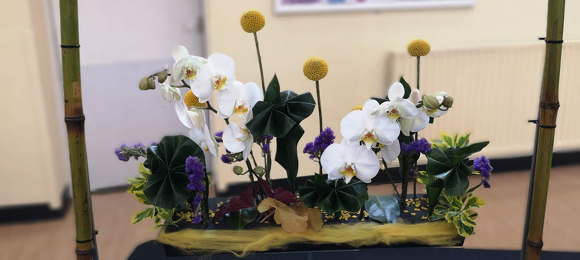 I am counting my blessings being able to take to the road and visit flower clubs near and far with this year's theme.
It is so immensely satisfying to mix with likeminded floral folk and to find that they like what I do; like the flowers I pick for them; like the designs I create for them. What an ego boost eh...
Today was a brilliant afternoon with Midhurst Flower Club; the 15th demonstration this year already. Only 24 more to go!
And how lovely of Jan Crouch to come all the way from Hove to see me in action, bringing along her lovely friend Debbie too. And also fellow demonstrator Michelle King who came all the way from Horsham to see me in action. What a lucky girl I am... ;-)