Fleuramour 2019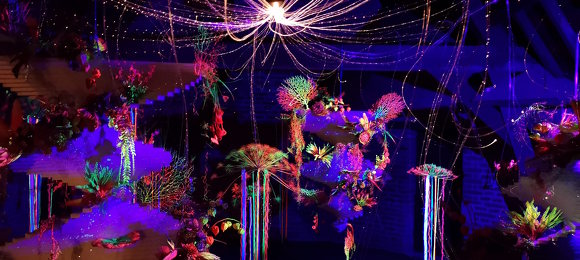 For many years now this renowned Belgian event has showcased the cream of floral art with designers from not only Belgium but America, Russia, Holland, France, Spain, Germany, Italy and Lithuania (to name but a few!) all taking part in creating one stupendous installation after another.
The Commandery of Alden Biesen Castle is always the venue and for me it was extra special to actually stay in the castle itself for the duration of my stay... Being able to walk amongst all the designs once the visitors had departed will remain with me for a very long time.
This year's theme was 'Back to the Future' which allowed the designers taking part to dream up amazing flower worlds and creations.
It is utterly impossible to tell you how inspiring and awesome the three day trip was, and I simply cannot wait to return next year (25-28 September 2020) for what promises to be another superb event; the 25th year in fact that Fleur Creatif have put it on...