June Zoom Course; Lesson 2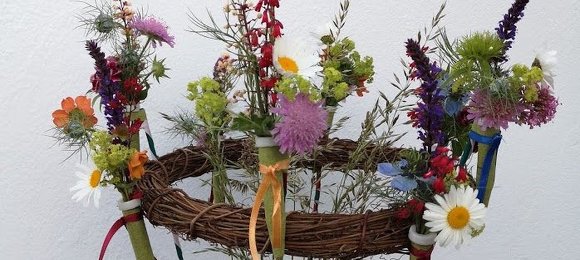 I have really raised the game for them tonight asking them to create a design that gives a nod to the Scandinavian Maypole of my childhood!
Vertical balancing of the highest order was required and some dabbling with Agra wool too!
But... once again, they did me proud as I knew they would...
Roll on next week and another style to tackle is all I can say!