My first ever Zoom class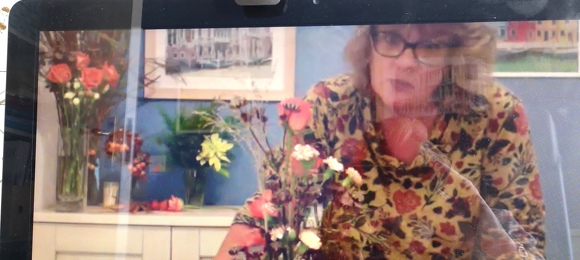 ... and knowing how sad my floral learners would be, I offered to host a virtual session creating the floral bonfire they were supposed to do in class.
Fran, Jan, Kelsy, Sandy and Sam tuned in promptly at 7pm (Judi, Karen and Nora were sadly otherwise engaged) and albeit that I found the experience rather nerve racking they were all extremely generous and kind, and full of so much praise which really made my day, week, month, year... ;-)
In fact they were all so enthused that it has now been agreed that I will do another four sessions with many of them so that we can all get into the festive spirit!
Virtual learning; the new normal, eh...