Basket Design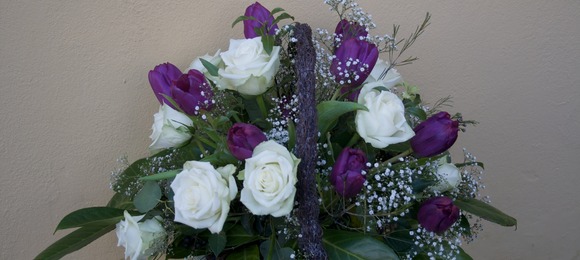 'You always learn something new' is my motto and albeit that I have done flower arranging for many years now, I decided to enrol on this ten week course to hone my craft further. Five other ladies - Susan, Nicki, Tracy, Yvonne and Sally - had like minded ideas.
Our tutor, Kate Turnbull, has been working as a florist for Gunns in the North Laines for many years and for our first session, she oversaw our making a basket arrangement using primary, secondary and filler flowers.
I chose cream roses, purple tulips and lacy gypsophila plus foliage from my own garden.