Debbie Dawn at Steyning Flower Club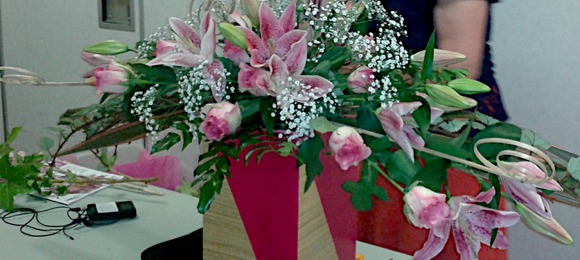 For this month's demonstration, Debbie Dawn made a total of six designs reciting poetry in between her arranging!
I was very pleased to discover a new plant to use in my own designs - a tall, glossy Fatshedera. This, as the name suggests, is a cross between a Fatsia and a Hedera (ivy) but I have never come across it before. Sue had two large stems left over and kindly let me have these; I promptly used them a few days later in two pedestal arrangements for a seaside wedding!