Festive Flower and Food Show 2017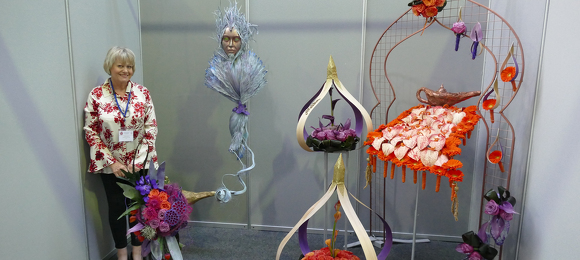 Every two years, there is a National Show in the UK and for the second time, Blackpool played host in its Winter Gardens.
Hundreds of arrangers from all 21 NAFAS regions took part in a total of 19 classes.
There was also a live three day 'Designer of the Year' competition, a black and white ball, a floral cat walk show, six daily demonstrations, numerous workshops and talks, and people came in their thousands to witness the best talent there is in the floral world.
As Editor of Flora International I was delighted to be able to attend for the duration of the show to gather material for numerous features both in the magazine and on line.
Very grateful to be part of such a wonderful floral community...