Flowers and Fantasy at Nymans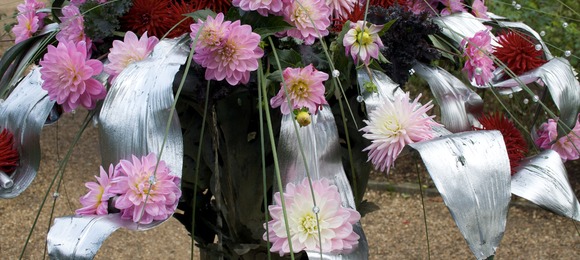 Over fifty traditional and contemporary floral art installations were on show over a three day period not only in the house but also in this wonderful National Trust garden.
The design above was created by my lovely tutor, Carolynne "Cally" Meer who as a NAFAS area demonstrator took part in the celebrations. Her design was entitled "High and L'eau" and was installed over one of the fountains.