Mig Kimpton in Guildford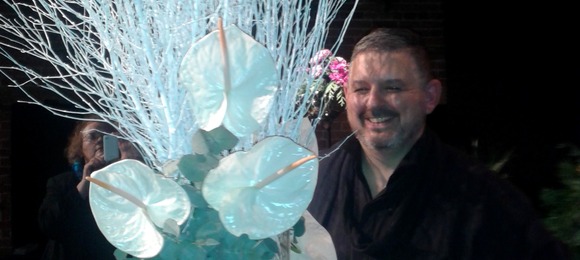 Mig has spent over thirty years working in theatre but also has a passion for flowers: he is a floral designer and national demonstrator and has won many awards, including seven prestigious medals at the RHS Chelsea Flower Show.
Mig recently gave up his job as the Executive Director for the Arts Theatre to concentrate full time on all things floral. His new theatrical one man flower show conjures up floral designs from history, explaining the myths behind Christmas traditions.
Mig created Christmas designs through the ages including a pagan wreath, a medieval banquet, a Victorian parlour design, a Venetian raised design and, my favourite, a contemporary present day design with white branches.