More posies for Shabulous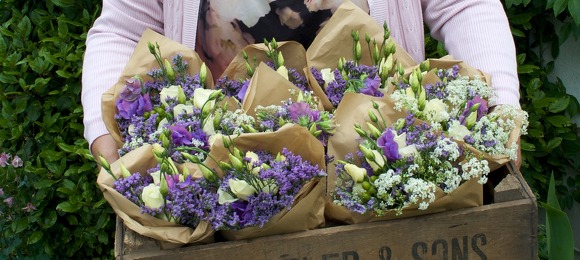 I received an urgent message from Emma of Shabulous this morning; "Most of your posies have been sold already, can you bring in some more please." Wow!
I duly got busy and took along some more. For my second design in a week, I made small posies with Eustoma (lisianthus), Limonium (sea lavender), Lathyrus odoratus (sweet pea) and Queen Anne's lace or cow parsley.
When putting them outside the shop, two ladies snapped up a bouquet each before I could even put them into the crate!