Stacked Flower Pots Workshop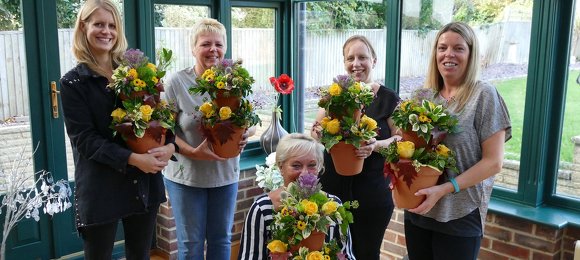 Lovely Chris, and her equally lovely friends, regularly meet to have floral fun in her beautiful conservatory.
Today they met for the first time during autumn and created cheerful stacked flower pots.
I love working with Chris, Ali, Mel, Alex and Katie - they are such fun and soak up information very willingly.
They had a blast, as always! And I was incredibly touched because they presented me with a birthday cake too knowing it had been my birthday the day before. Now how nice is that!