Varndean Lesson Four (autumn term)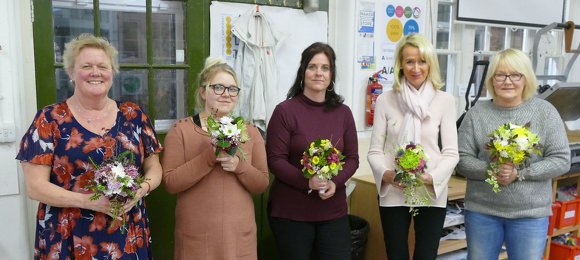 The penultimate lesson (already?!?!) and my lovely ladies learnt how to create a posy style bouquet. Not an easy task as there is very little foam to work with, but, once again, they pulled it off brilliantly.
Judging from the beaming smiles Sue, Sam, Maria, Jan and Carol were very chuffed with their creations - and rightly so...