Varndean Adult Education; Lesson One (autumn term)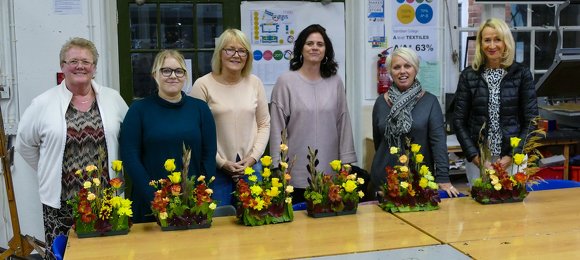 So lovely to be back at Varndean - especially as this is the first time we have run an autumn flower arranging course!
Sue, Sam, Carol, Maria, Terina and Jan created tricky parallel line designs during this their first lesson. They battled valiantly slowly but surely learning to trust their own judgment and ended up with fabulous designs to be seriously proud of. Sadly Vicki couldn't make the first lesson but everyone is looking forward to meeting her next week...