Wrist Corsage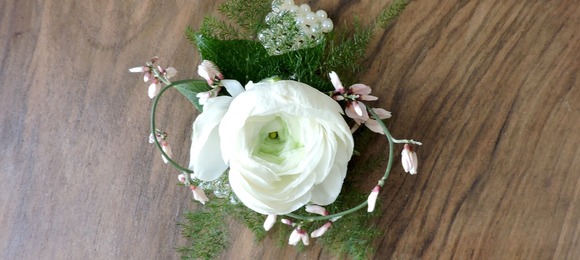 Tonight, Kate showed us how to make pretty wrist corsages as well as floral hair slides.
We used cold floral glue to stick the flowers and foliage onto our mechanics.
For my wrist corsage, I chose to work with a white Ranunculus, some tiny ivy leaves as well as feathery asparagus fern and two branches of pink Cytisus (broom). The latter has the most wonderful scent, so the corsage smelled simply delicious!
For the hair slide, I worked with one Mimi Eden spray rose, some Taxus (yew) branches, asparagus fern and a few Hyacinth pips.