Table Centre Workshop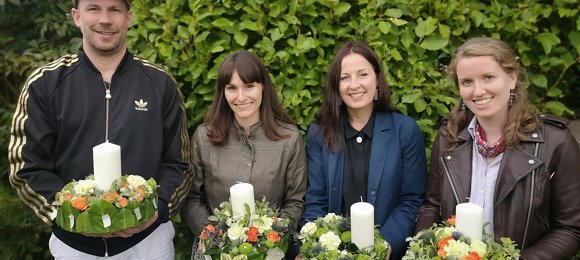 Kelsy and her work colleague Nora have been coming to my Varndean classes for a while now so I was delighted when they contacted me to say they wanted to introduce Kelsy's husband Greg and sister Nicki to me and to flower arranging generally.
A fun afternoon full of banter ensued and all four pulled out all the stops to create fabulous candle table centres.
Oh how lovely it is to see more and more people get bitten by the floral bug...