Workshop @ Meads Tennis Club, Eastbourne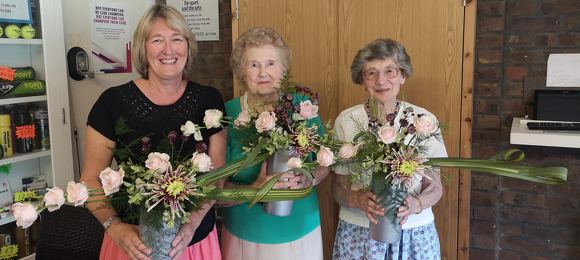 A smashing session for some of the members of Meads Tennis Club in Eastbourne making a contemporary table centre which featured stunning Chrysanthemum 'Balthazar' as well as Rosa 'Sweet Avalanche' and other delectable floral goodies.
It is so pleasing to share my floral passion with 'new' students and hopefully get them totally hooked on flower arranging.
By the end of the two hour session, I was so incredibly proud of Clare, Dorothy, Jean, Linda, Debbie, Marian and Jane for their amazing efforts. And since they have already booked for me to return in December with a festive theme, I think I can safely say that a few more ladies have become florally hooked!