Zoom Virtual Lesson No. 1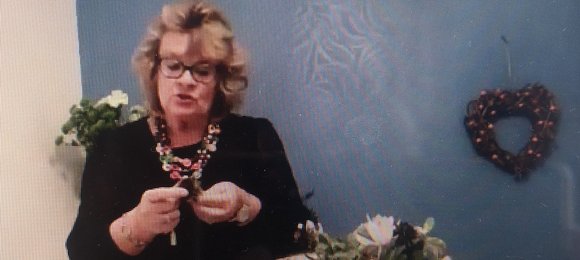 Excitement was rife as Beryl, Jan, Karen, Kelsy, Nora, Sam and Sandy tuned in to watch me create two different styles of design in a compote dish.
After my tuition, it was time for them to go off and create their own versions before we reconvened for some constructive criticism and general praise.
They all joked that it had felt a bit like being on Bake Off what with the clock ticking away in the background, but I have to say they all did me so, so proud.
Using a variety of flowers and foliage, each design was totally unique and each one was pleased as punch to have pulled it off. I particularly take my hat off to Beryl who is 91 years young and has mastered Zoom beautifully!
I cannot wait to meet up with them next Wednesday again for another design... ;-)