Zoom Virtual Lesson No. 3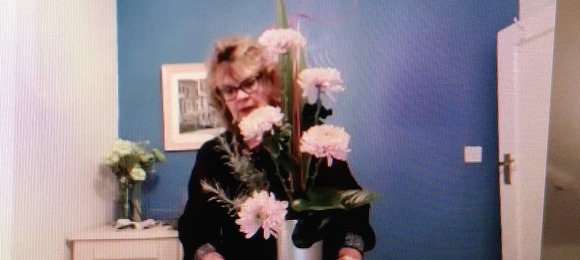 The weeks are flying by and tonight Beryl, Jan, Karen, Kelsy, Nora, Sam and Sandy - in the comfort of their own homes - sat back and watched me create a vertical table centre before getting stuck in themselves. With the clock ticking they once again pulled out all the stops and totally bowled me over with their designs.
These sessions are proving so enjoyable and I will be very sad to say bye to them next week when we arrive at our final lesson... ;-( Still... the new year's looming with dark long nights so fingers crossed we will be doing more of this Zoom malarkey then too!