Zoom Virtual Lesson No. 4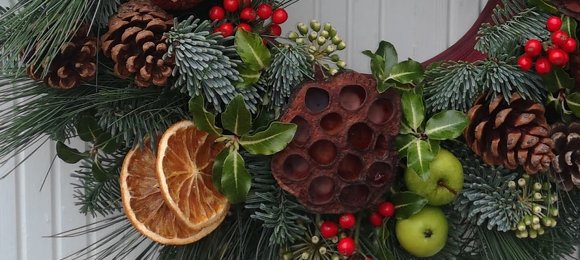 If someone had told me a year ago that I would be teaching virtually, I would have laughed quite a lot... but hey, this horrid pandemic we are in the midst of has meant that the new normal has become Zoom and all that entails.
Tonight was week four of our virtual sessions and I am going to be so sad to say farewell to Beryl, Jan, Karen, Kelsy, Nora, Sam and Sandy as I have so enjoyed teaching them various design techniques.
With the festive season almost upon us, they were tasked with creating festive wreaths during tonight's session and as can be expected, they pulled out all the stops and totally bowled me over with their fabulous designs.
It has been utterly joyous to spend several hours with them each week and I am very much looking forward to continuing to do so be it in person or virtually...